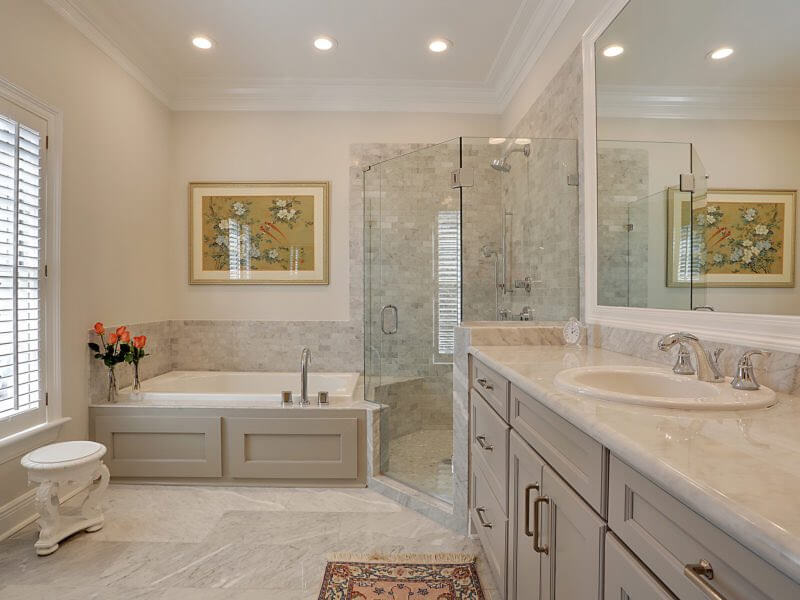 Bathroom Remodeling Tips
To get the most from a bathroom remodeling, you should have a working knowledge of what to expect and what to consider. This will allow you to have a bathroom that is of your dreams with little nightmare. Much goes into a bathroom remodeling project that unless you have planned for a long time, they going to eat much into your budget leaving little for the actual fixing. Upgrading your bathroom is an expensive investment. Thus one should consider minimal disturbances to the plumping fixtures. Remodeling tips go a long way in helping save on your budget. At Boss Design Center, we recommend using existing piping and appliances. This will ensure you spend less when it comes to pipes and other fittings. The following Bathroom Remodeling Tips will come in handy when upgrading your bathroom.
Cost saving
One of the most important points when it comes to Bathroom Remodeling Tips is figuring out the remodeling costs. This will allow you to put everything about money into perspective. Bathroom size, remodeling materials, and the source of labor will determine the cost of the entire project. Instead of buying a huge hanging mirror, frame the existing one with a fantastic frame. The framing will hide any age related wear that happen around the edges and gives it a more updated look.
Vintage finishes
Vintage finishes in older home are a cool feature. As difficulty in removing this finishes can cause labor cost to skyrocket as on old home wall tiles can have multiple layers of concrete and even wire lath. Leaving them in place will help saving on costs and spending your money in another place. Polishing them to give a fresh new look does better than to replace. Vintage finishing goes hand in hand with a cool lighting, thus ensure that you incorporate layers of task, accent, ambient and decorative lighting.
Bathroom dimensions
Bathroom dimensions like size of a typical bathtub and how much space is appropriate for your toilet can help in the remodeling efficiency. Also consider how your sink will add to or take away from your bathroom size. Considering a corner sink to save on space is appropriate in bathroom having a little space and possibilities of traffic flow problems with door open and closing swings.