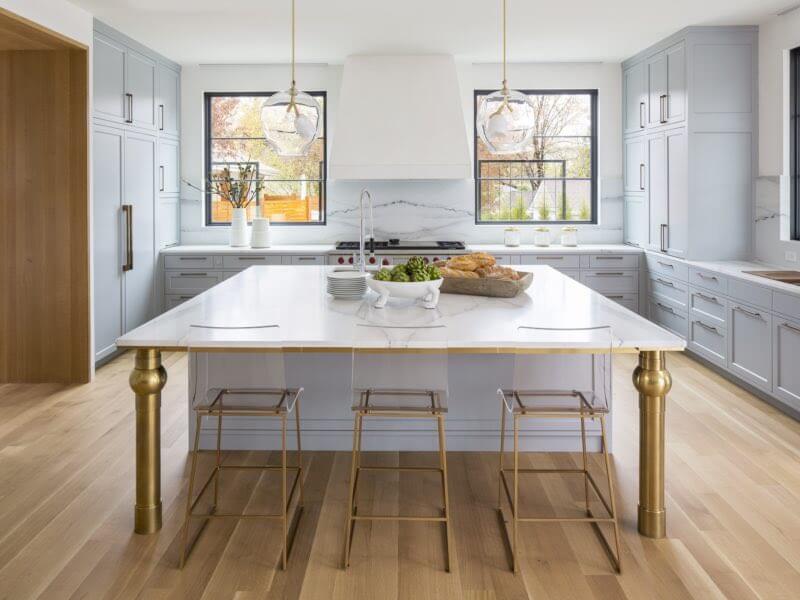 Kitchen Upgrade Ideas
Kitchen remodeling is a great option for your home improvement. It is an essential process. Therefore, you should come up with tips and Kitchen Upgrade Ideas on how you would like to upgrade your kitchen perfectly. Add a flair, style and function to your kitchen by following the ideas from Boss Design Center to achieve an exciting kitchen. Look at these kitchen-remodeling ideas and get inspired for your kitchen makeover.
Make a splash

Kitchen Upgrade Ideas with a tile backsplash, which is visually appealing, long lasting, and functional design choice. It allows your kitchen to shine and feel lively. Additionally, if you choose subway tile, you can be able to design your pattern and harmonise it the way you want. You will be able to set your kitchen according to your creativity.
Paint your old cabinets

You do not have to demolish your kitchen walls to upgrade your kitchen. You can paint you dated cabinets and be enough to brighten your whole kitchen. To give your kitchen a cleanly, sophisticated outlook, consider bright colors such as cream, white, or neutral tones. They will give your kitchen a refreshing look.
Add a kitchen island

Kitchen Island is a popular design that almost all kitchens should adopt. It is important when preparing meals as it offers sufficient space and reduces No matter the size of your kitchen, there is always an island for you.

Focus on flooring

Redoing your floor is a nice option to Kitchen Upgrade Ideas. Many choices are available these days. If you are looking for durable, smooth, or easy to clean option, consider wood like alternatives or ceramic tiles. They are also great on your walls. There are many ideas for remodeling your kitchen. All you need is to choose one. Consider seeking professional like us for assistance as we can handle the whole project perfectly for you.