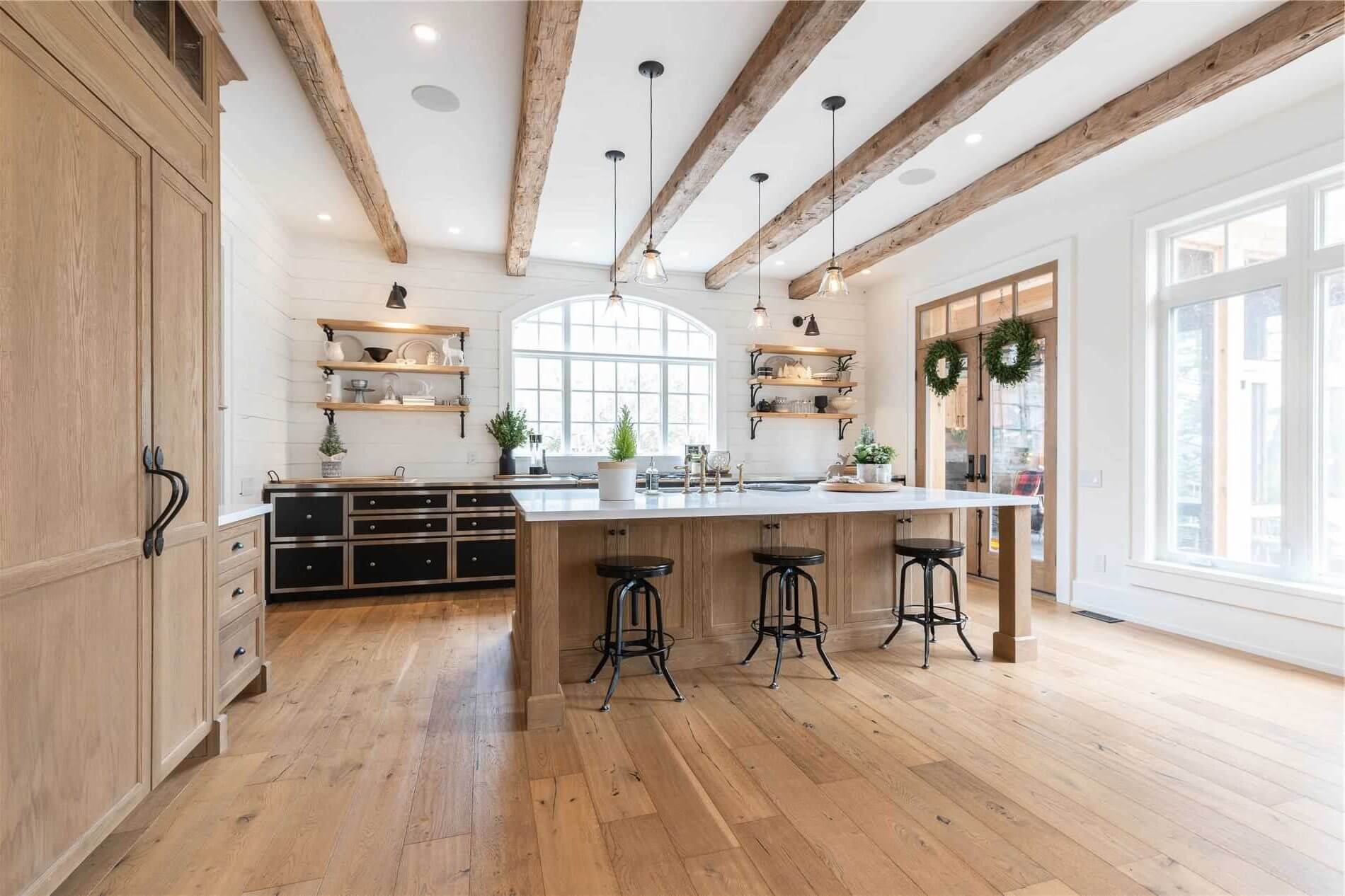 10 High-end Kitchen Remodeling Ideas That Will Make Your Neighbors Jealous
1. Update your cabinets and countertops: Upgrading your cabinets and countertops is a great way to give your kitchen an instant facelift. Consider replacing your existing cabinetry with custom wood, or adding new laminate or granite counters.
2. Install a tile backsplash: Many kitchens don't have a backsplash, but it can be a great way to add visual appeal and make your kitchen more functional. Installing a tiled backsplash is relatively inexpensive and easy to do yourself.
3. Install new lighting: Lighting plays an important role in the look and feel of any room, so consider adding some stylish new fixtures to your kitchen. Consider adding recessed lights, pendant lights or even a chandelier to add some ambiance.
4. Upgrade appliances: Your kitchen is only as good as its appliances, so consider upgrading yours with the newest energy efficient models. Not only will they save you money on your utility bills, but they can also add a tremendous amount of style to your kitchen.
5. Install high-end flooring: Installing new hardwood or tile floors in the kitchen will give it a more upscale look and feel. If you're on a budget, consider installing laminate flooring for an affordable alternative that still looks great.
6. Make use of custom storage: Maximizing storage space is essential in any kitchen remodel, so consider adding some custom cabinetry or shelving units to make the most of the available space. You can also install pull-outs and drawers in existing cabinets to improve accessibility.
7. Freshen up with paint: Painting is an easy and relatively inexpensive way to refresh the look of your kitchen. Choose a neutral color that will match the style of the room, or go bold with an accent wall.
8. Add some modern touches: If you're looking to add some pizzazz to your kitchen, consider adding some modern touches such as stainless steel appliances, high-end fixtures and modern hardware.
9. Update plumbing fixtures: Plumbing fixtures can often become outdated and lackluster over time, so consider updating them with modern faucets and sinks for a more cohesive look in your kitchen space.
10. Install an island: Adding an island is one of the easiest ways to make your kitchen feel bigger and more inviting. Not only does it provide extra storage space, but it can also be used as a breakfast bar or work area.
These high-end kitchen remodeling ideas will help you make your dream kitchen come to life. With the right combination of materials, fixtures and design elements, you'll be sure to have a luxurious cooking space that your neighbors will envy. Good luck with your kitchen remodel!