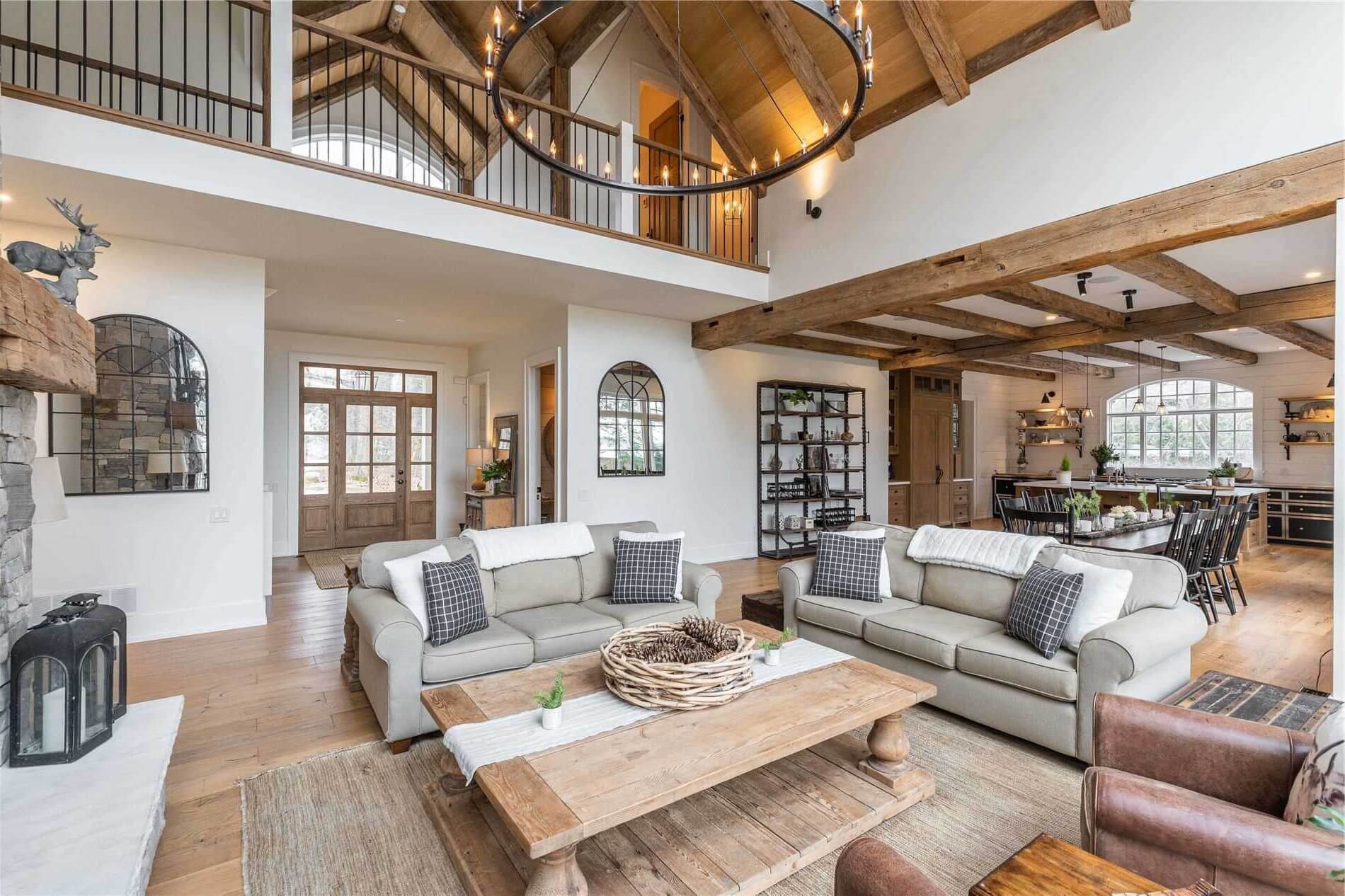 How do I improve my home Interior Design?
How do I improve my home Interior Design?
As a homeowner, you may be wondering how to improve your home interior design. There are a few things you can do to make a big impact without spending a lot of money. First, take a look at your furniture and see if there is any that you no longer use or need. You can donate these items or sell them and use the money to buy new pieces that better suit your current needs. Another cost-effective way to update your home's interior design is to paint the walls. Choose colors that compliment each other and make the space feel warm and inviting. Finally, add some personal touches with artwork, photos, and other decorations that reflect your style and personality. With these simple tips, you can give your home's interior design a fresh new look without breaking the bank.
Define your style by looking at images that inspire you.
Achieving the perfect home design is all about understanding and defining your personal preference. To do this, one of the best steps you can take is to explore rooms or designs that look attractive and desirable to you. Search through magazines, online images, even television shows or films – anything that has the desired aesthetic that you're looking for. By properly going through these visuals with a keen eye and recognizing what you like or don't like in each, it will become much easier to define your style and start making informed decisions when revamping your own space.
Create a Pinterest board or folder on your computer to save these images.
To achieve your desired home interior design, creating a Pinterest board or folder on your computer to save images is an invaluable tool. This can help give you an idea of what you ultimately want from the design – make it easier to see the big picture and determine which elements work well together towards achieving that goal. It also provides motivation; as you continue adding pictures, seeing all the pieces come together will excite and encourage you even more to take your interior design project to a higher level!
Once you have collected enough images, start to look for common themes among them.
Once you have gathered enough inspiration images to understand your personal style, it is time to start looking for common threads that span across all the images. This could be anything from colour schemes, certain types of textures, furniture shapes or art pieces featured. By narrowing down these common themes, you are able to get a better sense of what your interior design statement will become and can use this as a foundation in which to work around. It also enables you create a consistent visual story throughout your space by ensuring elements cohesively tie together in order to create a harmonized atmosphere.
Do you prefer clean lines or ornate details? Bright colors or more subdued hues?
When it comes to creating a stunning home Interior Design, the possibilities are endless, with various styles to choose from. To achieve a look that best reflects your character and lifestyle, it is important to consider what elements will best convey your desired atmosphere. Do you prefer clean lines or intricate detail? To create an airy and open feeling, choose simple silhouettes and choosing neutral shades for furniture and walls. Alternatively for those wanting more personality, bolder statements and vivid colors can be blended with carefully placed accent pieces to bring interest to any room. Furthermore, if you like a bit of contrast in a space soft neutrals against deeper hues can be a lovely combination. Decide what defines your interior style—in the end you want your home to feel like you!
Knowing what you like will help you make better choices when shopping for furniture and décor items for your home.
When decorating your home it is important to understand your personal style and what you like. Knowing your design preferences can help you avoid costly mistakes by choosing furniture and accessories that will stand the test of time. Taking the time to reflect on current trends, colors, fabrics and finishes will give you a better outlook on the pieces that work best with your overall décor style. Studying interior designs from various sources or consulting with an interior designer will add extra guidance when shopping for furniture, light fixtures, rugs, wall art and other elements for creating a beautiful space.
Interior design is all about creating a space that reflects your personal taste and style. By taking the time to define your aesthetic, you will be able to shop for furniture and décor items that perfectly suit your vision for your home. Armed with a clear sense of what you like, you will be well on your way to creating a beautiful, stylish home that you can enjoy for years to come.