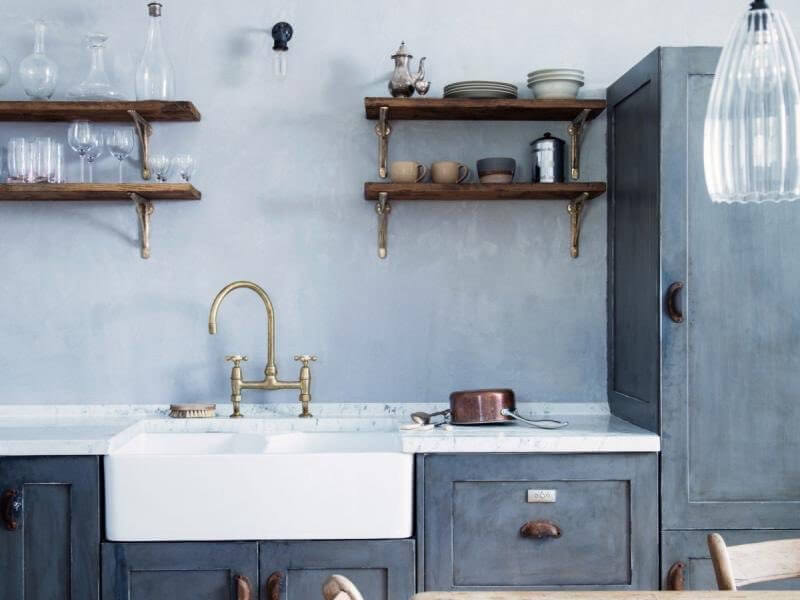 Types Of Kitchen Sinks
When it comes to kitchen remodeling, there are so many options and facets to consider. The walls, floors, lighting, counters, cabinets, appliances, and layout all come together to create an overall effect. Every item in the room adds to the appeal, even down to the, um, you guessed it… the kitchen sink. Not all kitchen sinks are created equal. Some are designed for hard use and durability, others more for their pleasant appearance and aesthetics, still others for general usefulness. Here are some details to consider about Types Of Kitchen Sinks :
Construction
The construction of the sink, or the material it is made from, determines the most about its function. Light, thin materials are easy to install and lower in cost, while the thick, heavy designs are more durable, long-lasting, visually appealing and versatile.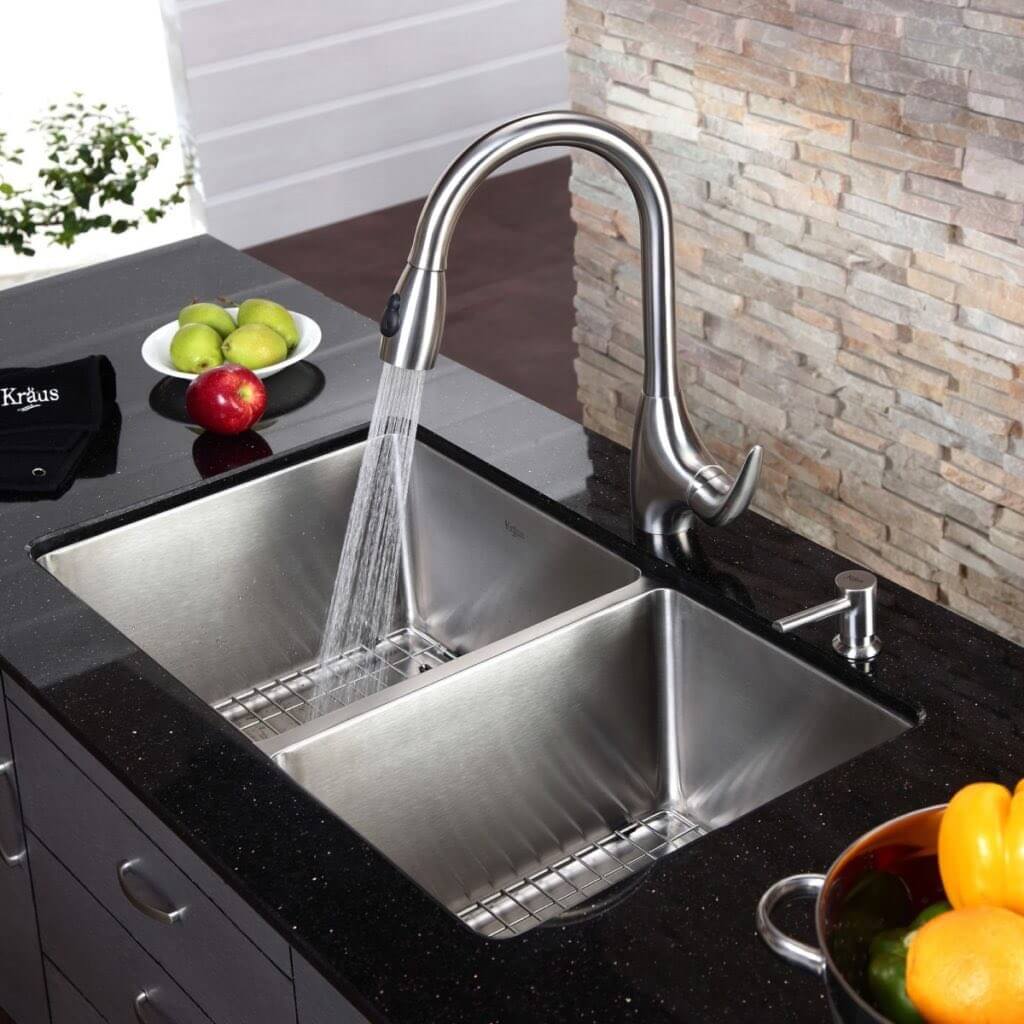 Stainless steel. Easy to clean and maintain, the stainless steel sink is a mainstay of most commercial kitchens and many residential ones too. They are lightweight, useful for nearly any use, and fairly inexpensive. The main downside is longevity, as they tend to wear out sooner than some of the more solid designs.
Cast iron. These sinks are usually enameled, and come in a variety of colors and finishes. Very durable and versatile, their only real downside is getting a chip in the enamel. Prices range based on size and thickness.
Copper or bronze. These gorgeous sinks come in several styles. Some have an antique look for that old country appeal, others have a hammered, rugged appearance, still others have a brightly polished luster. Prices vary depending on design.
Granite. Extremely durable and versatile, granite sinks feature a number of stone colors and surfaces, great for matching with a carefully coordinated kitchen architecture. Long-lasting and very appealing, they are often the choice for a permanent installation designed to last for years. Prices mid to upper range, depending on color, design, and construction.
Quartz. Another fine stone material sink, the quartz design is high on visual appeal as well as functionality. The fine quartz surface is available in a variety of vibrant colors to brighten up any kitchen layout, plus it's easy to clean and resists stains and scratches.
Mounting
How the sink is mounted, or installed in the cabinet during the kitchen remodeling, changes the overall appearance of the sink area in your kitchen design. These are the three most common options:
Drop in design. This type of sink has a lip, or edge, all around the top, designed to catch and hold while the rest of the sink is mounted down into a hole in the countertop. The countertop is designed with the exact dimensions for the size of the sink, and the cabinet with room below for the sink basins and attached plumbing. This type is common with low-cost laminated countertops, and some stoneware and other styles as well. They are extremely easy to install and connect, and also simple to replace if needed at any point in the future.
Undermount. The undermount design is popular for use with thick stone countertops and provides a sleek, pleasant look to your sink area. The countertop has a precise open area precut into it, and a sink is chosen that matches those dimensions. Using heavy-duty epoxy and caulking sealant, the sink is attached and sealed against the underside of the countertop. This provides a general visual appeal to the sink area and allows the counter to be wiped directly into the sink for various kitchen projects and easy cleanup.
Apron front. The apron front style of sink is similar to the undermount, but with one distinct difference: The sink extends beyond the cabinet in the front, allowing the user to work right up against the sink surface. The other three sides of the sink are mounted under the countertop, just like the undermount design. The apron front sink design gives the sink a unique visual appeal as well as increased usefulness by allowing better access to the sink in general.
Single or Double Basin
The final major design decision is whether your sink has one, two or more basins built-in. While many traditional kitchen sinks have been double basin style, some purposes or personal preferences may dictate a single basin or even an arrangement of three or more.
Single basin. The single basin design contains one big tank, usually extra deep and wide for any kind of purpose or usefulness. Often accompanied by a large movable or flexible faucet, the single design accommodates larger items such as commercial pots and pans, skillets, and other sizable kitchen items.
Double basin. A common sight in many kitchen designs, the double basin design has two tanks, usually of the same size although some varieties have one basin smaller than the other. A faucet is typically centered over the two basins and moves between them for access to both. Each of the drains can be stopped independently, allowing for multiple uses at the same time.
Three or more basins. Some special use kitchens will sometimes utilize sinks with three or more equal sized basins, or a double basin style with a smaller, shallower third utility basin between them. Depending on your application, any style or size of sink can accommodate your needs.
Summary
Although in your kitchen remodeling Types Of Kitchen Sinks are numerous and varied, this simply allows the designer the flexibility to create a kitchen with unique features, appearance, and personality, while maintaining usefulness and durability, to keep the dream alive for many years to come.